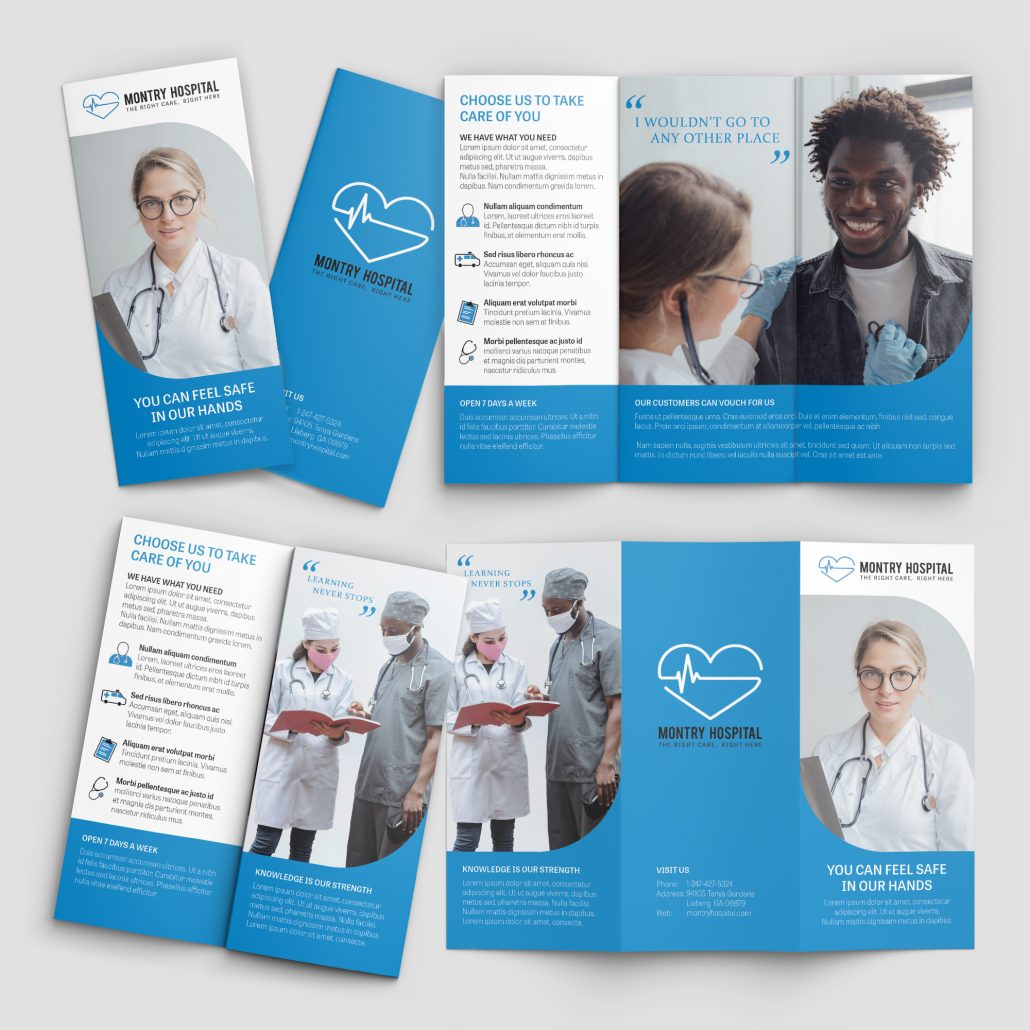 Hospital Tri Fold Brochure
A medical institution introduction
PROJECT
2022
DELIVERABLE
Layout, Photo editing, Icon illustration, Logo
TOLKIT
Adobe: InDesign, Photoshop, Illustrator
This brochure template was created with the medical filed in mind. The straight forward template works as is but also presents a good ground for customizations. 
The style and assets are also optimized to be reused when creating new marketing materials as well as office supplies and freebie accessories etc.
Layout
For the layout I went with a clean presentation with room for a lot of informational text. The straight lines accompanied by the curves and fun icons creates a trustworthy but still approachable presentation of the place presented. 
The color scheme is set in a calming blue with black and white accents. The images color profile is toned down so that it does not take all focus from the text.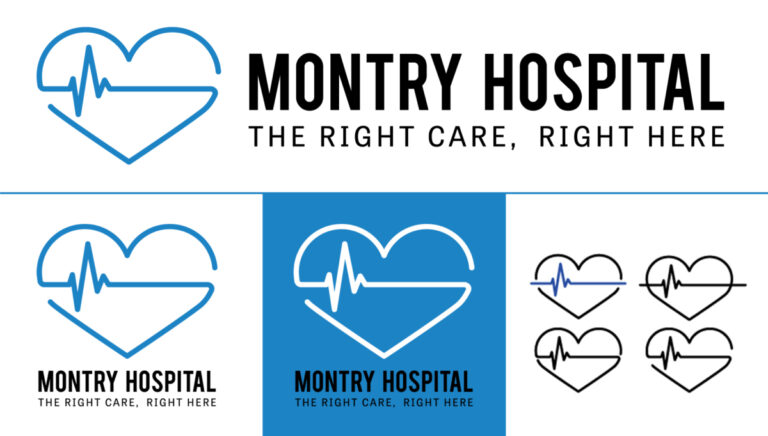 Logo
The logo needed to be generic but easily recognizable as belonging to a medical institution. The end result is a variation on one of the first draft I did. 
Clean lines illustrating a heart and a heartbeat to visualize the care and heart that the hospital put into their patients wellbeing. 
The font chosen is easy to read on nearly any background and will work well for potential entrance channel letters signs.
Icons
The icons are illustrated to work well with the logomark to give a coherent visual throughout the brochure. All the smooth lines have curved edges to give of a feeling of comfort.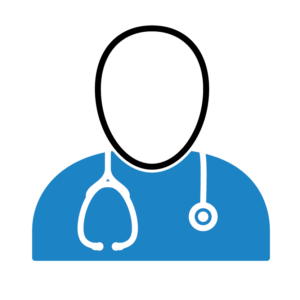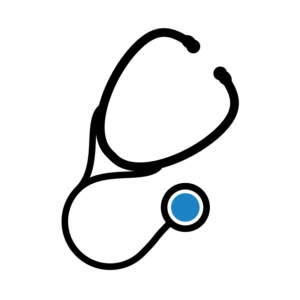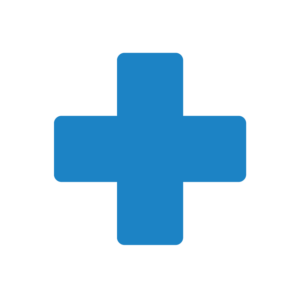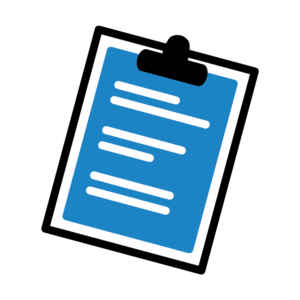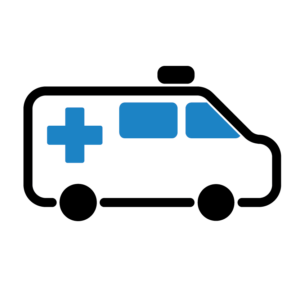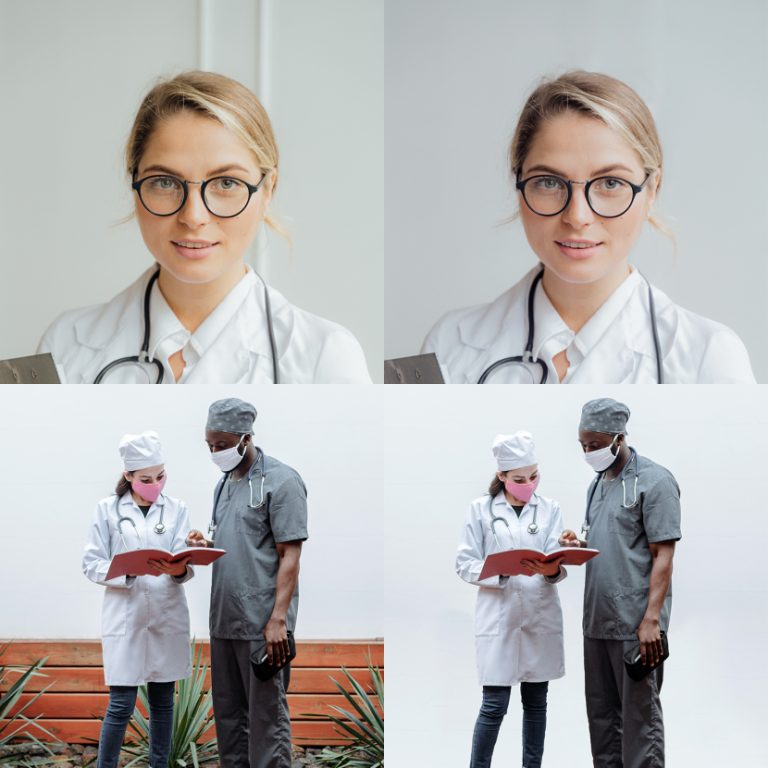 Photo Editing
Cleaning up the stock photos sourced from pexels.com was a straightforward affair. For these I've taken away distracting elements from the background and changed the yellow light to a more clinical white.